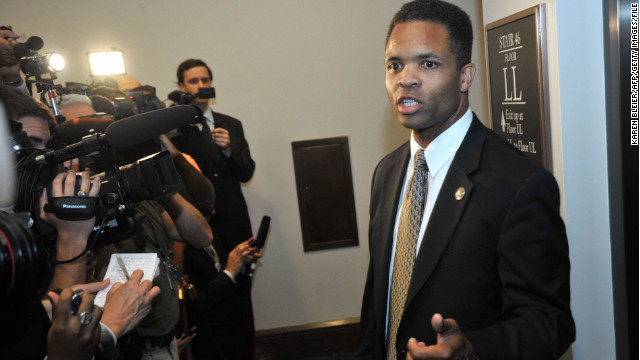 U.S. Rep. Jesse Jackson Jr


Even though voters in his Chicago-area district re-elected him to a 10th two-year term this month
U.S. Rep. Jesse Jackson Junior resigned from Congress effective Wednesday, citing the need to spend time "restoring my health."
Jackson, who announced his resignation in a letter to House Speaker John Boehner, has been is the subject of several investigations and was recently treated at the Mayo Clinic for what was described as "several serious health issues."
"For 17 years I have given 100% of my time, energy, and life to public service," Jackson wrote. "However, over the past several months, as my health has deteriorated, my ability to serve the constituents of my district has continued to diminish. Against the recommendations of my doctors, I had hoped and tried to return to Washington and continue working on the issues that matter most to the people of the Second District. I know now that will not be possible."
Can any Nigerian leader do that? #thatwouldbeamiracle